At EC Cambridge as well as offering English Language Courses we offer our students both host family and residence accommodation.
Last week Sam Collinson joined our team as accommodation officer and will be here to answer any questions you may have regarding accommodation and residences. Below he tells us a little bit more about himself.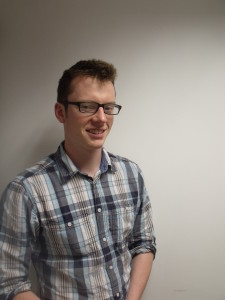 Hello everyone! My name is Sam and I am the replacement for the irreplaceable Matthew Anderson in the accommodation department.
This new exciting job has come about due to my interest in the TEFL industry, having taught English abroad on my travels and for living on a theological seminary campus in Worcestershire (2010-2013), a college which doubled up as a language college.
I am a musician and a youth leader in my spare time, and last year I married a wonderful Cambridge girl who I met whilst studying theology and organizational management. We both live in Cambridge and are saving up for a house.
I've enjoyed getting stuck in and as far as I can tell, I have my work cut out!