If you are looking for English Courses in Cambridge, EC has a range of courses designed to meet your needs. From General English to Exam Preperation, private lessons to our full immersion programme.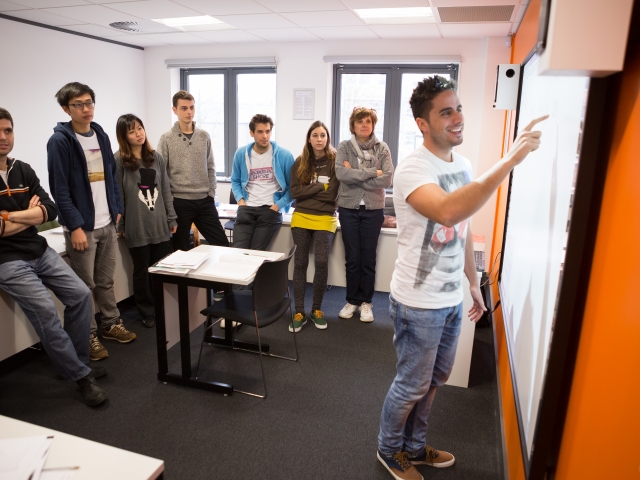 As well as the English Courses we offer Free English Classes for our students, a full activity programme and private tutorials. All of this is aimed in immersing students in English Culture and giving the best chance of learning the Language as quickly and as efficiently as possible.
The school itself is up to date, modern with 14 classrooms all equipped with Interactive whiteboards. There is a computer and a separate computer suite and a library stocked with books, videos and games.
If you want to see or hear more, check out our website or if your local, pop in and speak to us!