Say hello and give a big welcome to our new student ambassadors. Alex, Sebastian, Bea, Zuhair, Dario and Hyejin. How can they help you?
All of them are currently taking an English Language Course in Cambridge but in their spare time act as valuable ambassadors for EC Cambridge. Most new students will meet them on their first day, either at the Welcome Dinner or when they register on a Monday Morning. They are ready to answer your questions, so feel free to test their knowledge.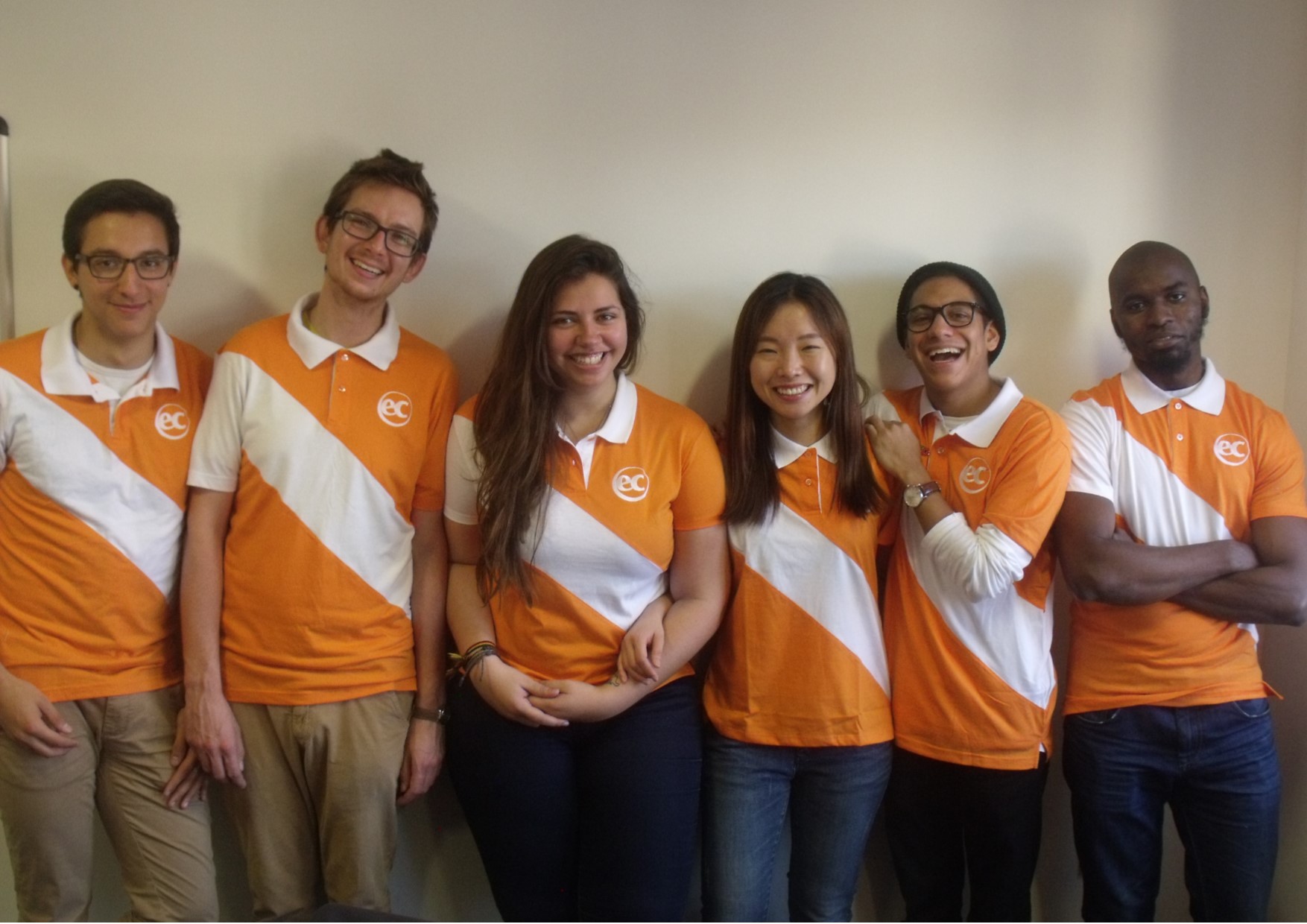 You can mind them around the school most days especially on A Monday assisting with the new students. Over the coming weeks we will introduce them to you one by one.