Dario Zehnder is currently studying on CAE exam course at EC Cambridge. Here he answers a few questions about his course and his roll as a student ambassador.
Why are you here?
I am here, because I want to learn English. I know this sounds quite ordinary and as if I was forced to write that, but I assure I wasn't. After my graduation (Eidgenössische Maturität) I decided to do a gap year, since I was one of the youngest in my class back then. I finally chose to do a language in English during that year. Not only is it one of the most spoken languages on Earth, but it is the of the most useful one too. Today we are often confronted with a large variety of people and obviously not all of them speak your mother tongue, but most of them do speak English. In the end I chose to go to Cambridge, although it was a close thing between Cambridge and Oxford, I now can definitely say: "I chose the right place to stay".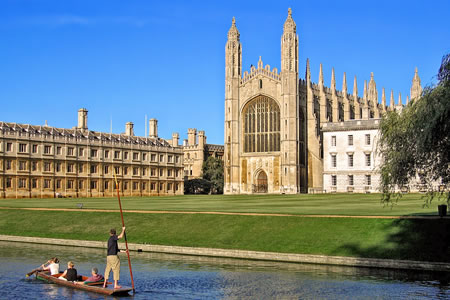 How long are you here for?
As soon as I decided to go to Cambridge I also had to chose the certificate I want to do. I aimed high and picked the CPE (Cambridge Certificate in Proficiency English), but to reassure I don't go home without any certificate I decided to take the CAE (Cambridge Certificate in Advanced English) first. This is also the purpose why I stay until march.
Why do you like being an Ambassador?
First of all I am a very outgoing person, which makes it rather easy for me to speak to strangers. One day Michael came into our classroom and told us about the possibility of becoming a school ambassador. Me and my friend Sebastian Peterson looked at each other with a glimpse of obviousness. As soon as we were released into the break we went to Michael and signed in. Luckily we both got the job. Not only do I love to introduce the new students and get to know them, but to show them around on the beaten tracks of Cambridge.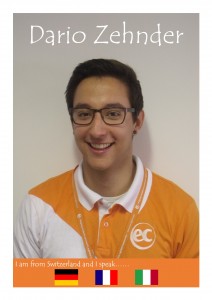 What do you like about the school?
The school is simply amazing and the atmosphere is so pleasant all the time. Teachers are always good for a laugh. I appreciate that a lot, since I laugh a lot too. Nevertheless they take their job very seriously. None of them would leave a student hang and dry, they would talk to them personally and support them instead. The staff is also glad if it gets some feedback from the students. I used to do fill on those mails quite regularly and got very satisfying answers. Students and employees stick together like a big family, no matter what.