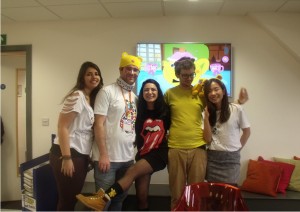 Our students took a break from Studying English at EC Cambridge last Friday and baked some cakes to raise money for Children In Need.
What is Children In Need?
Children In Need is a charity founded in 1927. Since then the UK has raised over £740 million. This money funds over 2,600 projects for children and young people 365 days of the year. The heroic donations support small and large organisations local the UK.
Who is Pudsey?
Pudsey bear is the Children In Need Mascot. He was born in 1985.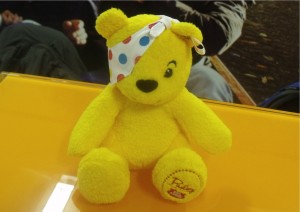 What did we raise?
At EC Cambridge we raised over £240!
Thank you to all involved for the hard work and donations! We made a little thank you video which you can check out on Facebook. https://www.facebook.com/video.php?v=919130324765903&set=vb.189504514395158&type=2&theatre