January see's the start of a new term of Cambridge ESOL Classes in Cambridge at EC. From January the 5th we will be offering courses in preparation for the FCE, CAE and CPE exams.
These courses are specially designed to help our students reach their potential and pass these internationally recognised exams. A combination of all the key skills In learning a Language (speaking, listening, reading, writing, pronunciation and Grammar) along with our fantastic teachers should ensure a great chance to get one of these excellent qualifications.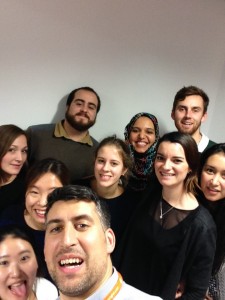 FCE class September – December 2014
Whether, you're looking to study at University or find a job requiring English skills, the Cambridge ESOL exams are a great place to start. The course runs for 9 weeks (10 weeks CAE) and covers the full syllabus. It also includes mock exams, so you're teacher pinpoint any weaknesses and focus on improving these individually. The course ends the weekend before the exam takes place and also includes revision sessions the week of the exam.
If you want more information, get in touch via our website or email Cambridge@ecenglish.com