As part of English Language Courses in Cambridge, we offer a great free Activity Programme. A new year in January sees some brand new activities as well as some old favourites.
Bowling will be making its second appearance to the programme, following a high demand when we went in December. New activities include pub night where we will take you some traditional English pubs and Pizza making.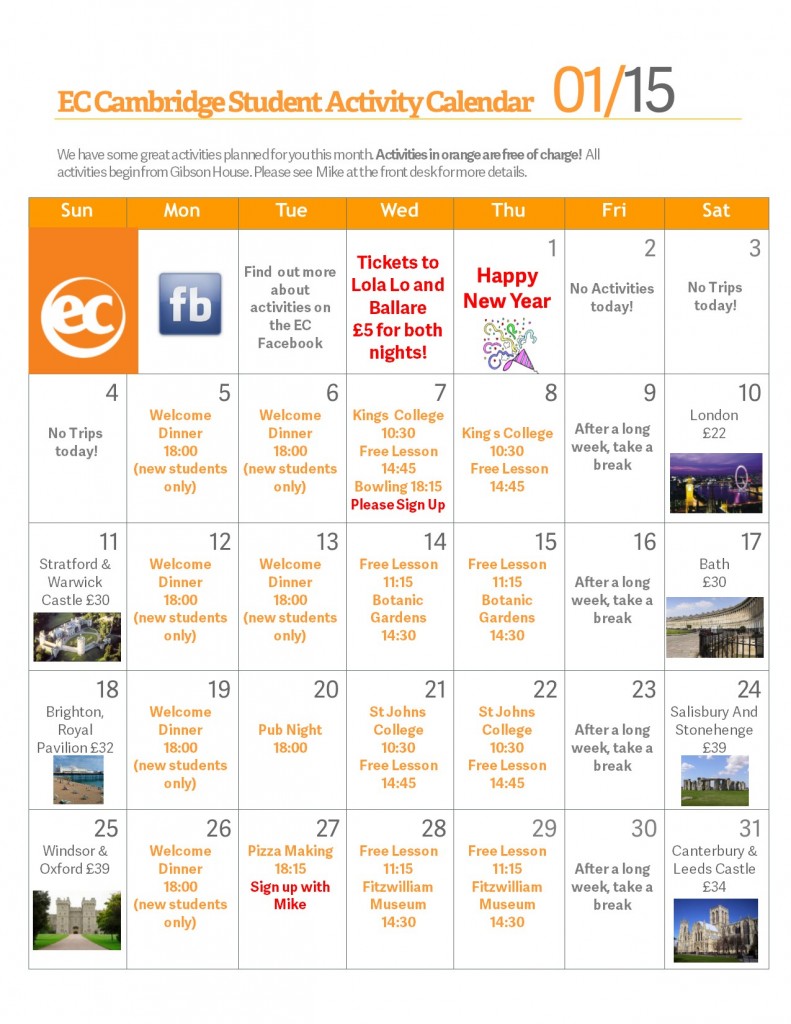 We are keeping some of the old favourites such as Kings College Chapel, Botanic Gardens and St Johns College and of course we will continue to run our Free English Lessons twice a week.
On top of the free activities, we also have a busy month ahead of Excursions too, which you can book with Mike. As well as theatre trips every Wednesday, we will be offering you the chance to visit, Paris, Amsterdam, Edinburgh, Liverpool, London, Windsor & Oxford, Bath, Stonehenge and many more. We will also be taking a magical trip to the Harry Potter Studios.
Want more information, pop up to reception or check out our Facebook page.