Stephan Livic teaches EC's FCE Cambridge English test exam preparation classes and also supervises the students on their free activity programme. Here are a few words from him about teaching.
I genuinely enjoy teaching because I find the complexity and the value of the English language fascinating. Teaching is a very rewarding profession for one thing, a lot of satisfaction comes with witnessing student's progress and achievements. Ultimately, it is my way to contribute to others and society at a wider scale. I feel comfortable working in the cosmopolitan environment and I like sharing different cultural experiences with the students.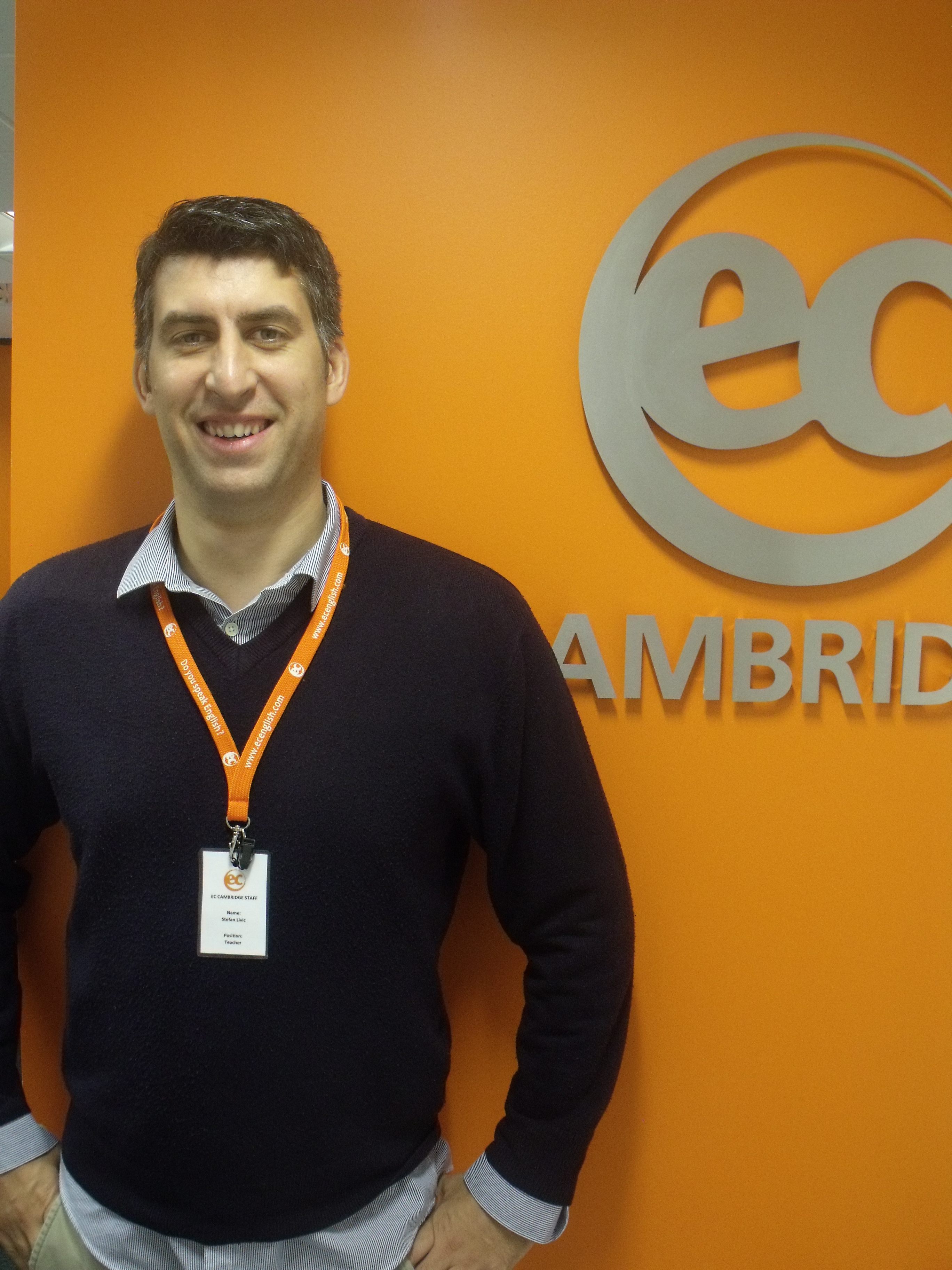 Cambridge, famously known for its reputation in education, is the perfect location for students and teachers. At E.C Cambridge I feel like I am able to teach in a personal, creative way, which creates a valuable experience for the students and job satisfaction for myself. I believe that teaching demands not just to pass on knowledge, but it also requires to motivate and advise students effectively to build their confidence.
My advice for learning English or any other languages is to embrace it culturally, in other words, to understand and experience the culture. Furthermore, develop a constant awareness of the language, particularly outside the school. More importantly, do not be too hard on yourself, learning a language takes time and lots of dedication.
'English at all times!!!'