March is already upon us and below you can find EC Cambridge's activity and English Language Workshop Calendar. We arrange these activities to compliment our students English Language Classes.
This month we see the first Punting activity of the year. Punting is a great way to see some of the fantastic university colleges whilst enjoying a relaxing boat ride down the river.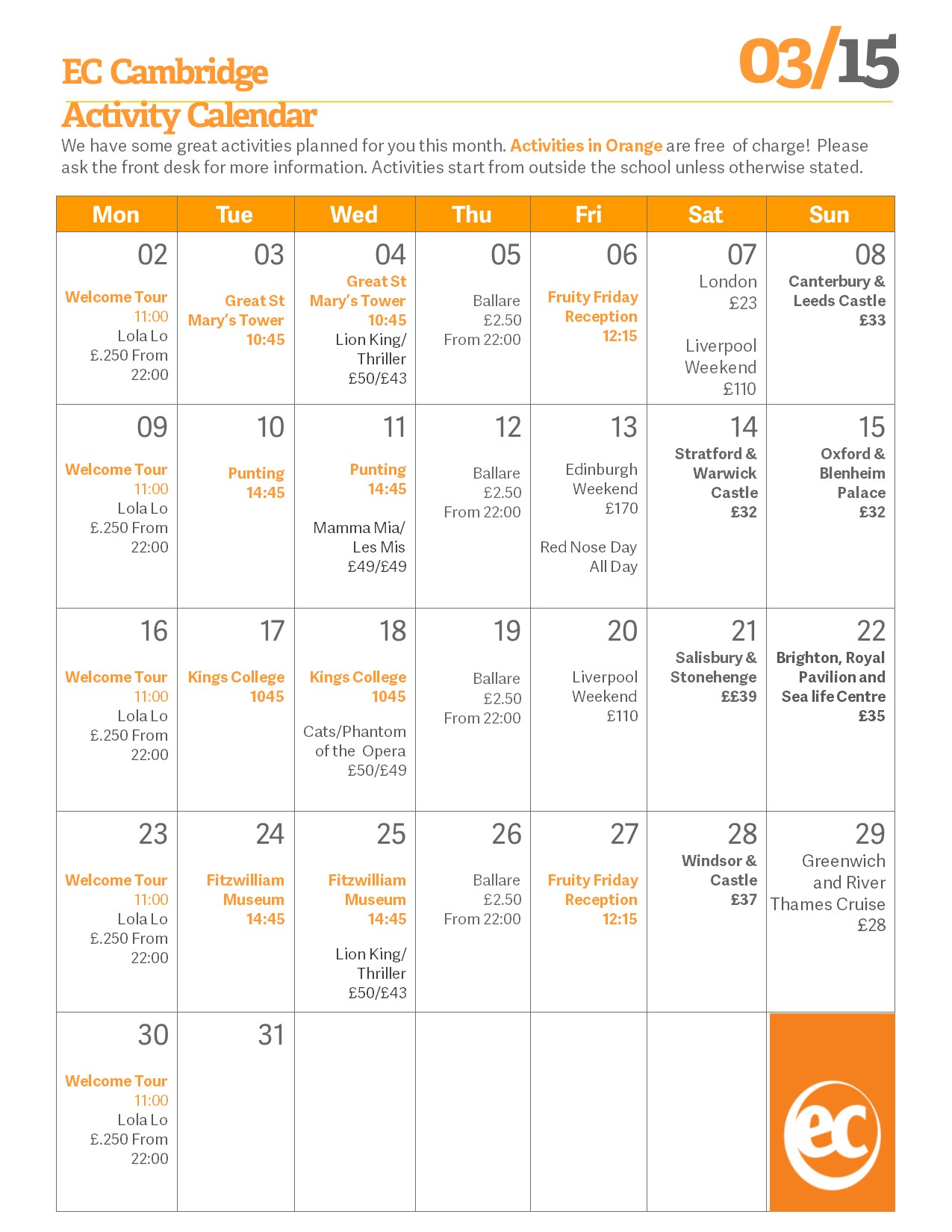 We also have a trip up Great St Marys Tower to get some stunning views of Cambridge especially over the outstanding Kings College. We will also visit the Fitzwilliam Art Museum and will be visiting Kings College Chapel.
For a more academic focus, why not try out some of our free English lessons and join us for book club every week.
If you are interested in studying English in Cambridge, why not check out our website.