Deniz has been studying Cambridge IELTS at EC Cambridge. Here she tells us a little bit more about her course and the city of Cambridge.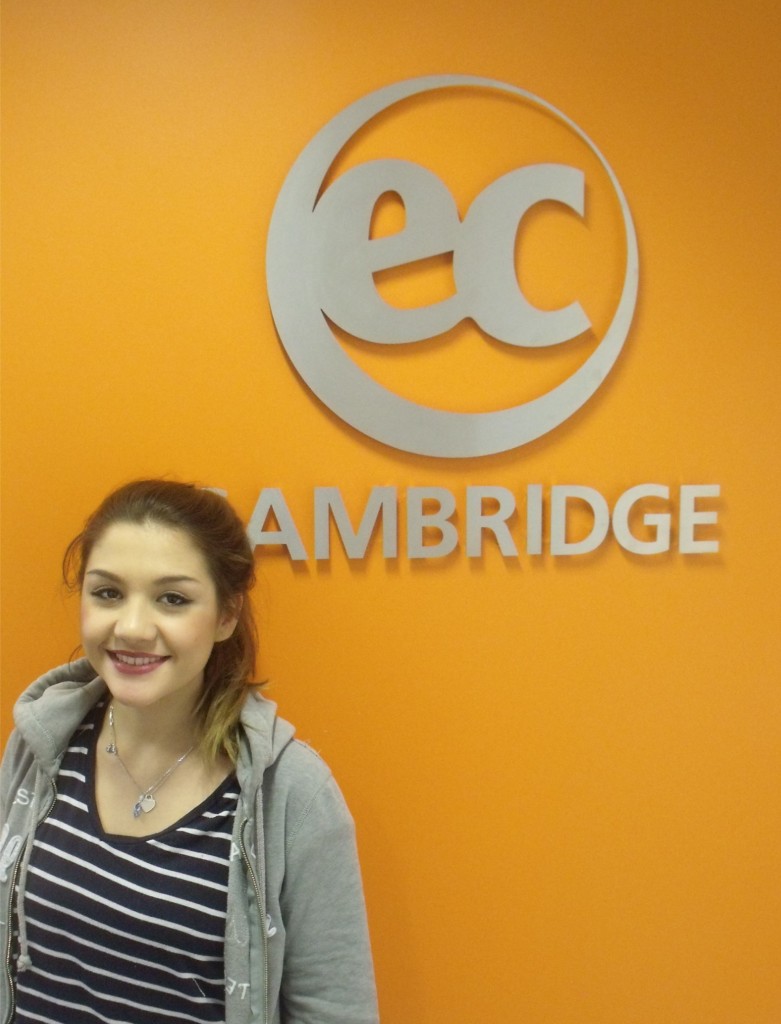 Living in a foreign country for two and a half months can be an enjoyable experience, especially if it is in Cambridge and EC. Despite the fact that you never know what to wear due to the weather and even though the shops are closing at 6pm, Cambridge is a lovely city.
What is even better about this place and school is that you have the opportunity to meet people from all over the world and get to know new cultures. The trips of EC to various cities like London, Brighton, Oxford and so on would not be as funny as they were without all the lovely people here. Moreover, we would not survive Mark's and Max' jokes if we were not all together.
Even though we were tired in class sometimes, because we stayed up too late, our teachers could always get our attention by the way they taught.
All in all, staying in Cambridge helped us not only to improve our English but learning more about ourselves.
If you are interested in studying English in Cambridge check out our website.