Ezgi from Turkey has been studying on our Academic Year course at EC Cambridge. Recently she moved into the Cambridge ESOL FCE class. Today is sadly her last day, so here she tells us about her experience at EC Cambridge.
I have been at EC Cambridge for six months and I can't believe how fast the time has gone. I should say that it is one of the most unforgettable experiences in my life. After six months I have lots of friends from different countries and I believe I have one house at least to stay at in every country. This feeling is incredible.
I'll explain to you what I like about EC Cambridge. Firstly, the school is full of experienced teachers and helpful staff. Spending time in the 3rd floor, which has a common area and staff offices is enough to make a friends and improve your speaking. I also really enjoyed joining EC activities such as bowling, punting and visiting colleges. But one of my favourites was the activity for "Children In Need".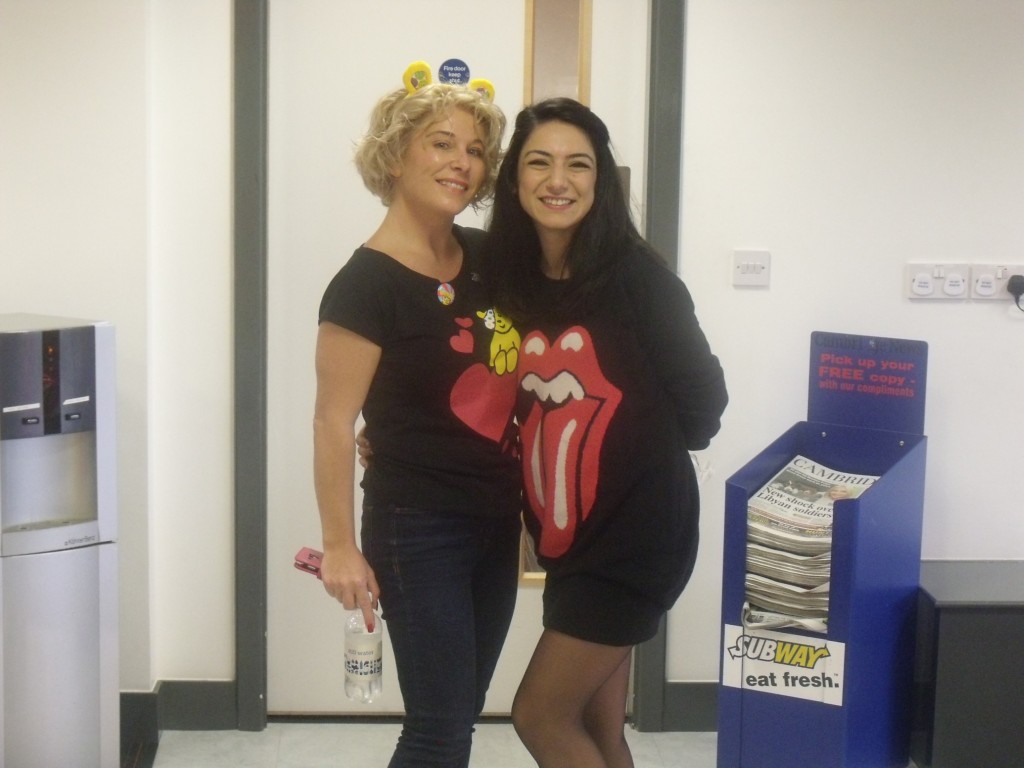 I booked a General English course when I arrived to Cambridge. After I had enough self confidence about my knowledge of English, I changed my course. I have been attending FCE class for two months and I believe I have really improved my English skills in the examination class. If you have to take an exam such as FCE, IELTS, CAE, I highly recommend EC Cambridge because teachers have been teaching these skills for many years and definitely know what you should do to pass the exam.
I have been visiting some cities in the UK such as London, Brighton, Edinburgh and I would like to say that Cambridge's atmosphere is completely different. The city-line mix of wonderful green spaces and amazing old fashion-historical buildings. You can spend all your free time on Parker's Piece or Jesus Green which are beautiful parks for chatting with your friends, especially in the summertime. And also Cambridge has some great fashionable and old pubs. The Anchor Pub which is near to River Cam is my favourite. I love watching the wonderful view from this pub. I would like to add that when you go to the pub, you can meet British people and you can chat with them about any subject. I'm sure you'll be shocked when you realise how friendly they are.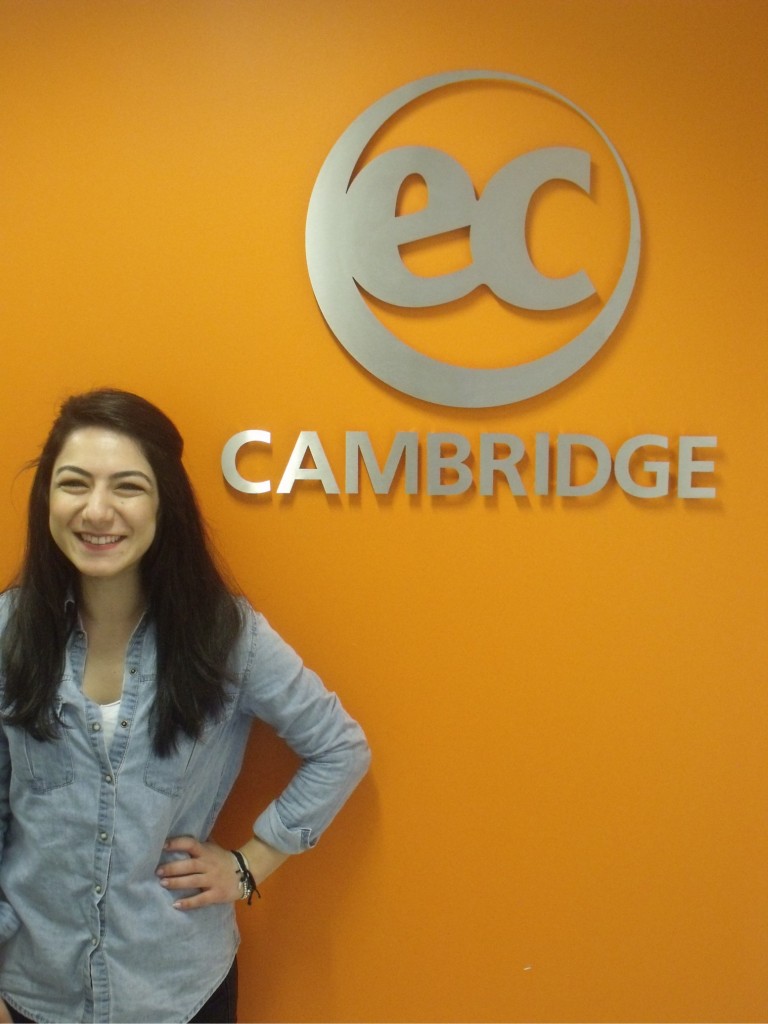 In terms of accommodation, I choose to live with a host family. To be honest, it is quite difficult experience sometimes. But the EC accommodation office never make it difficult for us students. They don't mind your reason, if you decide to change your host family, they find a new one for you as soon as possible. I changed my host family during my time here but I love my house and my host mum right now.  We have very good times together. Also she is a native speaker and she always corrects me. I think it is the best to choose host family. You can learn a lot of things from them, especially British culture.
To sum up, if you decide to study at EC Cambridge, I am definitely sure you will never regret it. My personal recommendation for future EC students is: don't be afraid to make a mistakes and don't be shy. All of EC staff members and teachers are here to help you. If you have any questions, just go to the 3rd floor and ask Mike! Because he never loses his smile