Meet Anamaria from Colombia. She is studying General English in Cambridge. Here she tells us a little more about her experience so far.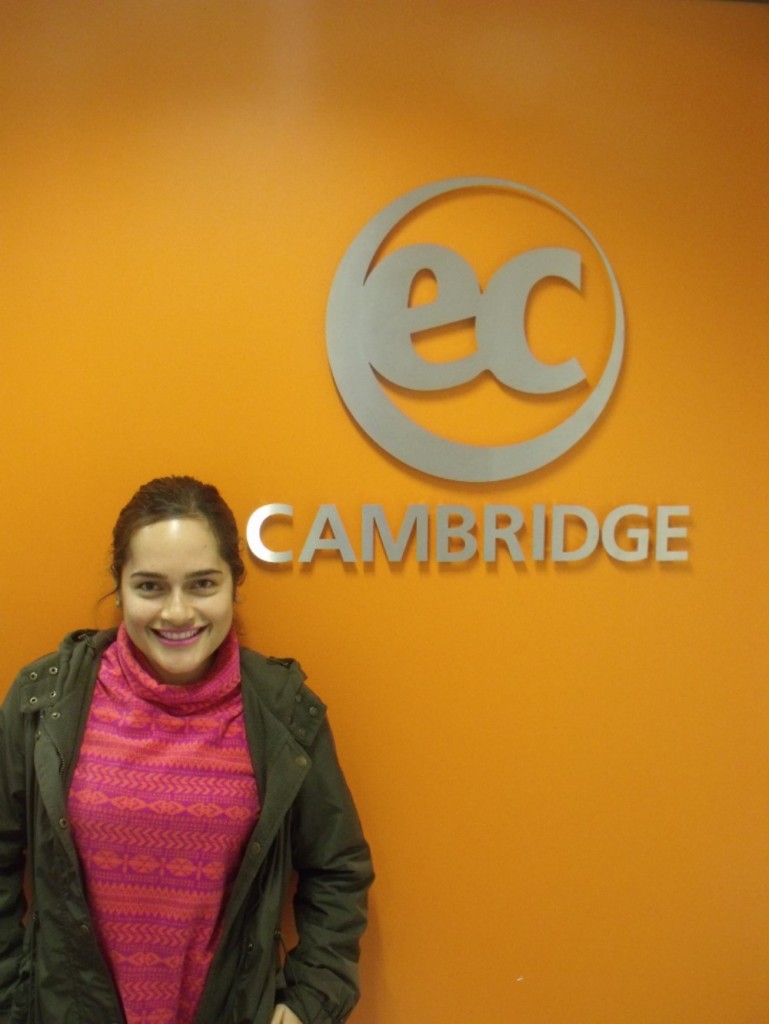 I arrived at EC Cambridge on 19th January 2015; to be honest I was afraid of living far away from my country (Colombia) but now I think that studying English is the best decision I have made. I recommend EC Cambridge totally because here I have had the opportunity to improve my English by a way different than another institutes. I feel that EC take care of their students and their learning. The classes are dynamic and funny. I can enjoy the modern classrooms and several classes that benefit me such as: pronunciation, talking, living in English, etc. Cambridge is a beautiful city, it reminds me of my town in Colombia because all is near and people are friendly.
I have been for 3 months in a host family, I like so much this experience because I can share or spend time with a England family and speak a lot with them.
If I have another opportunity to come here, I'll return.
Enjoy this experience, you won't forget it!