Meet Ilaria from Italy who studies Intensive English at EC Cambridge
I have been at EC Cambridge two months and I will stay one and a half months more.
I would recommend EC Cambridge because: the teachers are nice and prepared properly, good room size, good courses and I like also that the school offers lots of activities, another good point is that EC is well located.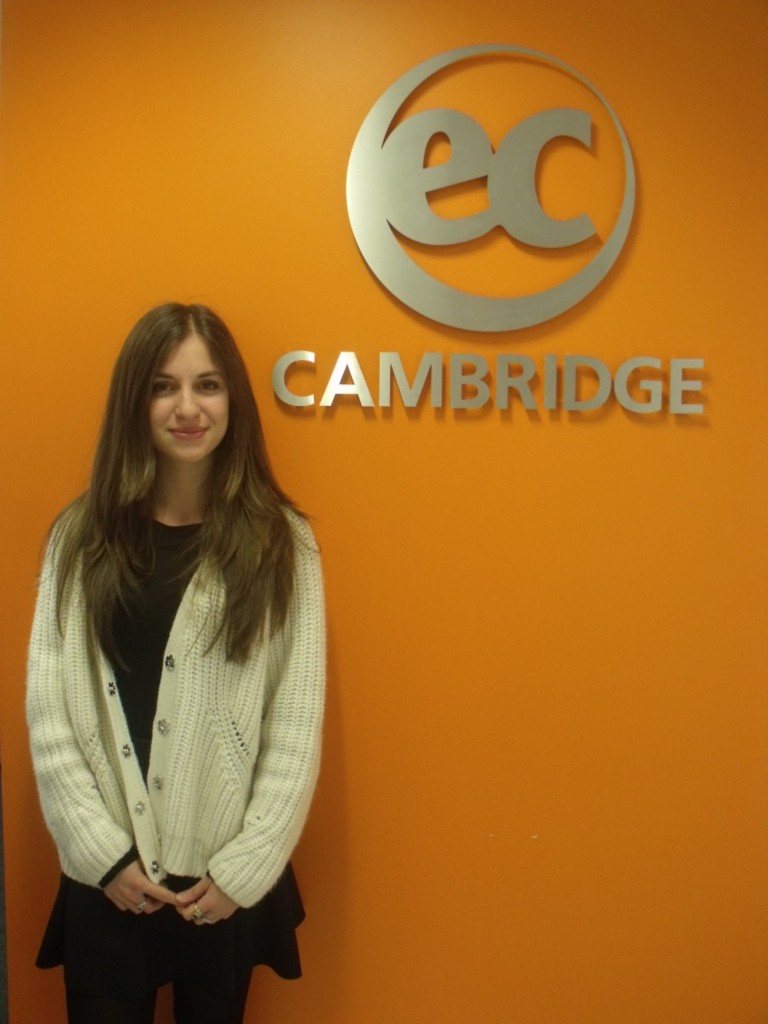 Anyway, Cambridge is a lovely city with lots of wonderful colleges and things to see and do, like the Botanic Garden or punting. I usually go out during the weekend, I'm in a good friendship group and we like to go to Tram Depot, the Regal, The Eagle and other typical pubs here. My favourite EC activity is going somewhere because everything is already organized and the school is quite well organized.
I'm in a host family and I love them, also my bedroom is great: big, clean and with a TV. I would like to come back and I recommend to enjoy the time here and not to be shy.