Lorenzo was studying on the Cambridge IELTS UK course at EC Cambridge and is now studying at pre-advanced level. Here he tells us a little bit about his course at EC.
I arrived in Cambridge on March and I have been there for about 6 weeks. I chose to stay in a residence, the Kite House, an accommodation extremely close to the school, only 30 seconds walk, equipped with single room and private bathroom. In spite of the fact that the space in enough comfortable, I suggest to bring with you an eye-mask in case you are light-sensitive (if you choose this accommodation); the room is unfortunately not supplied with a blinder and the curtain near the window let some light in during the night.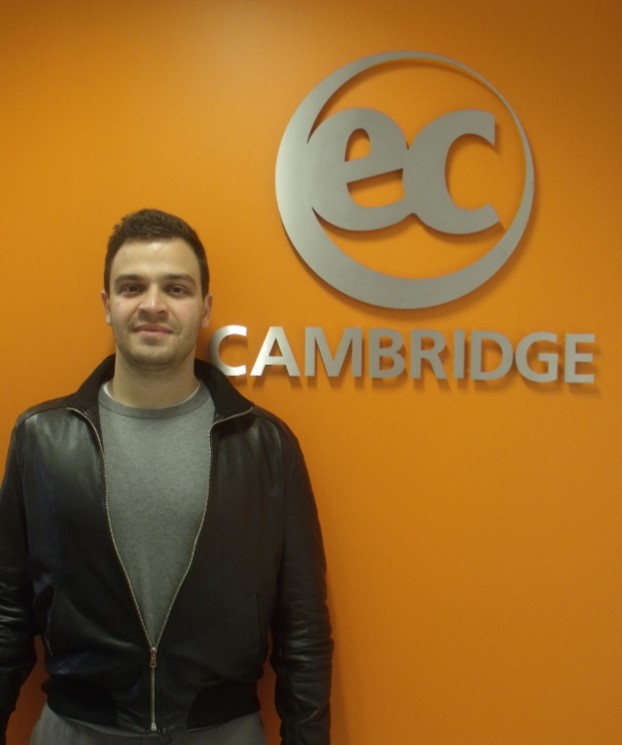 The city is peaceful and quiet and there are a lot of green areas, like big parks and lawns that I really love, just around the house and the school. Nevertheless, the city is also full of shops, restaurants, pubs and dance clubs where you can enjoy many nights with the fellowship of nice people befriended at school.
I decided to take a general English class for the first two weeks and an IELTS course during the last month, as I needed to be enough prepared for the exam I had already booked months ago, at the end of April.
The school is nice and is located just 10 minutes walk from the city centre.
The lessons I took have been mainly useful for my preparation (I have also studied a lot after lessons) and most of the teachers have been well prepared and willing to help you. Although I frankly believe that the classes I have attended require more simulations, I have chiefly appreciated the teachers' contents and particularly the use of technology such as an interactive whiteboard. In the end of this short period I can argue that my level of English has bettered and now I feel more self-confident, especially at speaking, one of my old weaknesses.