Sarah from France studies General English at EC Cambridge.
How long have you been at EC Cambridge?
I have been here for three weeks.
Would you recommend EC Cambridge and why?
Yes, I would recommend EC school because it's really a great school and I had a very good time!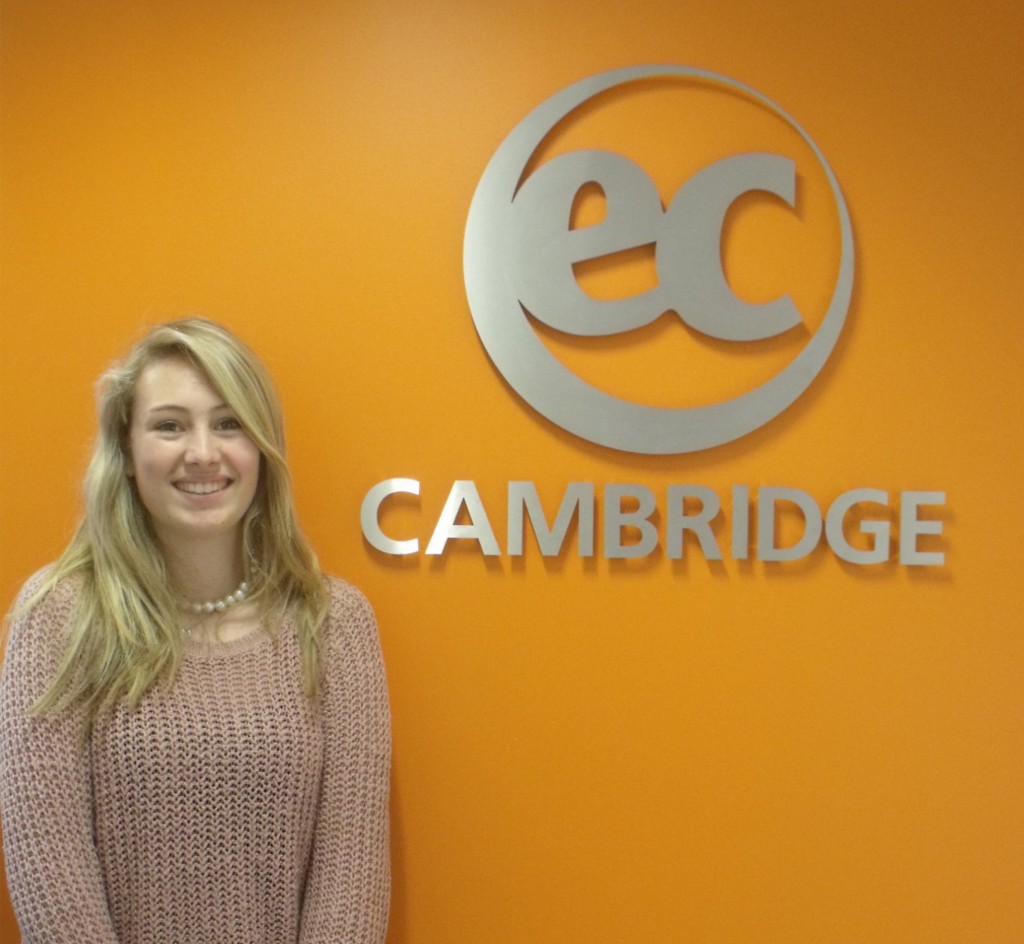 What do you like about Cambridge?
About Cambridge I like the city with old and beautiful buildings.
What do you like about the school?
About the school, everything!

What do you like about your course?
I liked the first week with Luca and David because courses were very interesting and funny.

What was your favourite EC activity?
I like that we have trips and visits (free sometimes) cause we can discover England and Cambridge. I've booked to Canterbury & Leeds Castle, Nottingham & Sherwood Forest, but also for punting and King's College. I really liked Nottingham, it's a beautiful city.

Would you come back to EC Cambridge?
Yes, I would like to come back to EC Cambridge and maybe to EC London and in the USA.
=================
Learn English in the UK with EC!