Mikael has been studying Cambridge IELTS in Cambridge since January. Here he talks about his course and Cambridge!
EC Cambridge is an international centre and attracts students of all ages and nationalities who want to learn English in a friendly environment. I`ve been at EC for nearly 4 months. First of all people choose a country than a city lastly a school to learn English. In my opinion it`s obvious that English must be learnt in the UK and Cambridge is famous around the world for its University and its beautiful buildings. You can have a full experience of English life and culture.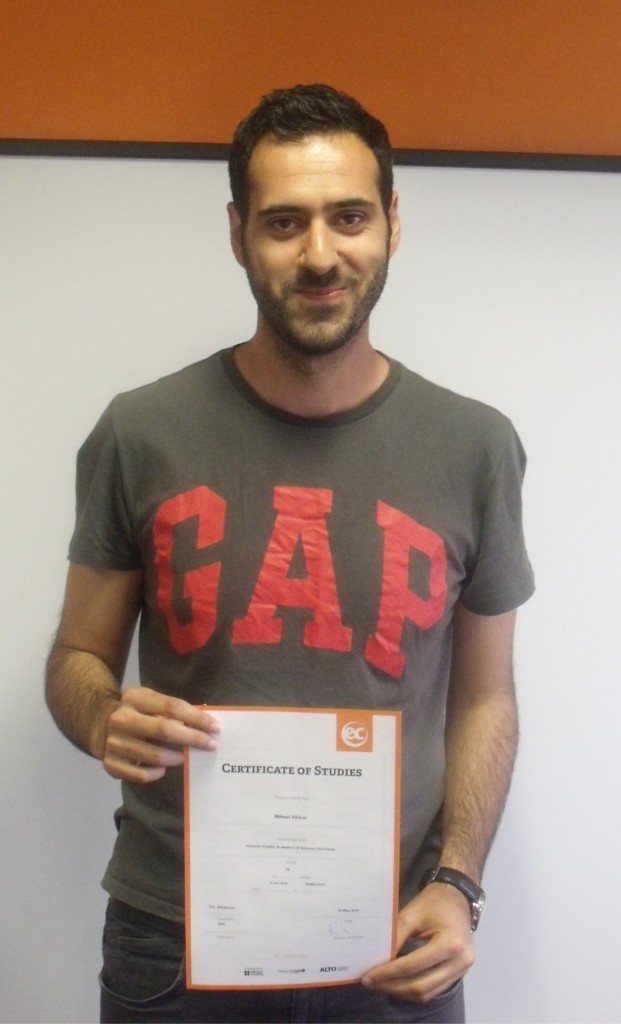 I liked EC school because it`s located in a comfortable and safe residential area middle of the city centre and the school provides effective English courses like "Business English". That course helped me to practice the skills I need for my job.
My favourite places were always pubs, as you guessed the Tram Depot and I strongly suggest to you to grab a couple beer at "Fort St. George".
I prefer to stay with a British family here and this is what I suggest: "Homestay accommodation". It is the best way to have practice. I would like to come again and stay with my same family.
=======
Find out more about IELTS UK Courses with EC!