Each month we ask our EC Cambridge students to nominate the person that has helped them learn the most. This could be their teacher, a member of the admin team, their host family or even another student!
This month the award went to one of our teachers Helen. Helen teaches our Cambridge Exam Classes and this term has been helping our CAE and CPE students get ready for their exams in November and December!
Her students clearly wanted to say thank you and therefore Helen won by a landslide! Congratulations Helen!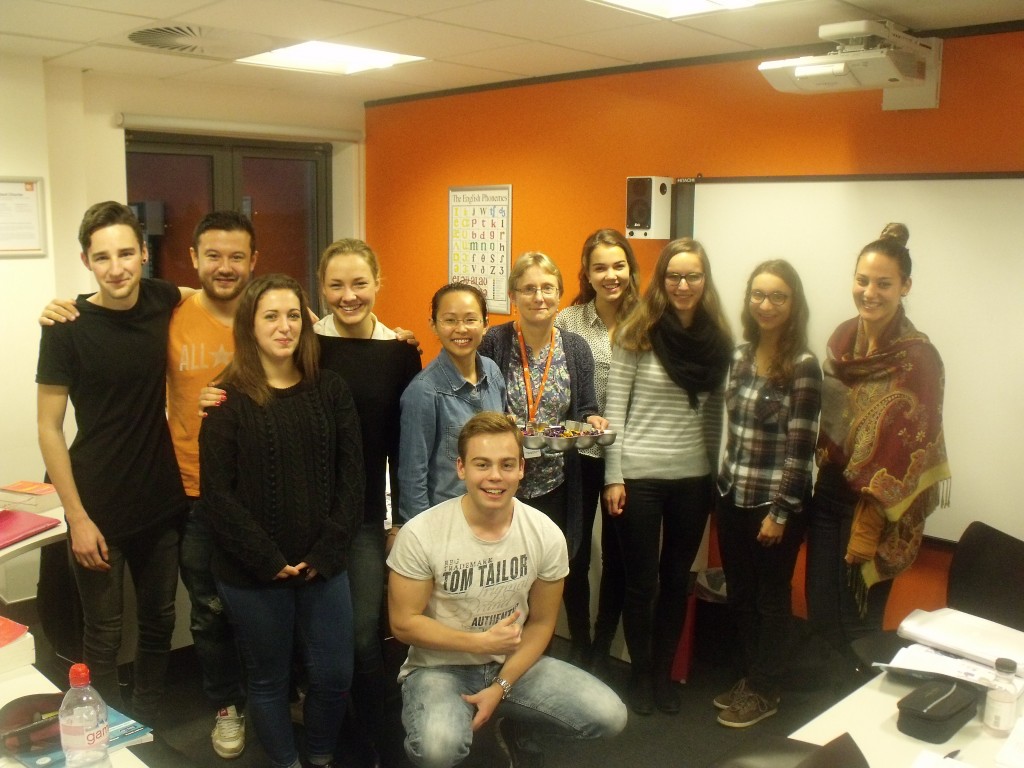 As well as teaching, Helen is a keen baker and therefore we rewarded her with a crown shaped cake tin full of chocolates for her to share with her students'.