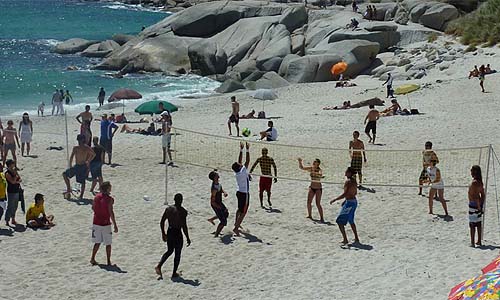 On behalf of Cape Xtreme, Revel Adventures and Cape to Addo. We would like to thank everyone who participated in Saturday's beach day. It was a very successful mini tournament with 10 teams participating in the Beach Volleyball and Soccer.
Some really great prizes to the value of R8650 were won on the day including 2 Sand Boarding trips, 2 Surfing Lessons and a Table Mountain Abseil all sponsored by Revel Adventures. A Sunset Champagne Cruise and a Shark Cage Dive sponsored by Cape Xtreme and the main prize was a 7 day tour sponsored by Cape to Addo Safaris worth R4850!
A BIG congratulations to International House for winning the Soccer tournament and to EC English for winning the Volleyball Tournament!
We look forward to seeing everyone at the next beach day in February…we will keep you posted!
Comments
comments