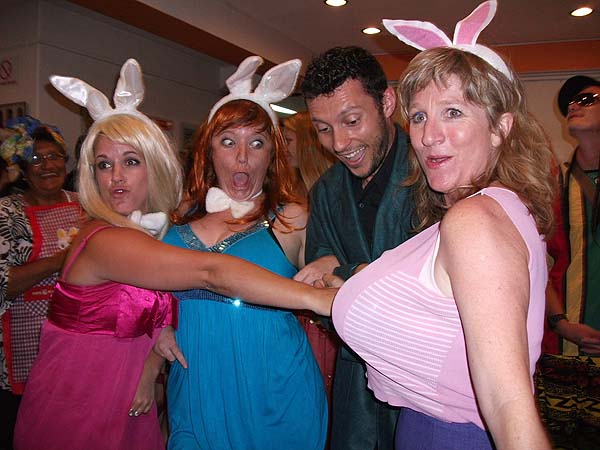 In honour of Valentines Day, the 12th February saw EC Cape Town students rubbing shoulders with some of the most famous romantic couples.
At 8.45 students were welcomed into the school by Mr and Mrs Bob Marley, James Bond and Pussy Galore, Aladdin and Jasmine, Hugh Hefner and 3 Playboy Bunnies, Robin Hood and Marion, Cleopatra and Anthony and many more. As expected students were delighted at the idea of having Bob Marley or a Playboy bunny doing their lesson – who would've thought!!!
At 12.30, during lunch, the famous folk were available for autographs and photos. Students were asked to guess who the romantic couple were and won spot prizes. Best-dressed couple was also voted by the students and Mr and Mrs Bob Marley came out tops!
Students and teachers alike all had a fabulous day, filled with fun and laughter!!!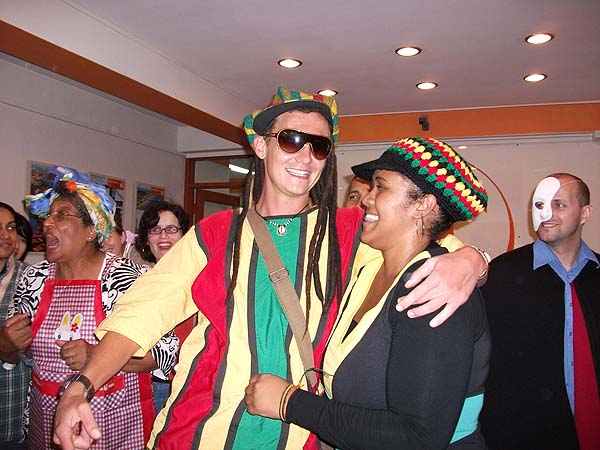 Comments
comments