This relatively new public holiday was created to celebrate  South Africa's diverse culture from our historical inheritance to our many languages, the food we eat as well as the land in which we live.
*Please note school will be closed Friday 24 September.
Not sure what to do on your day off?
– In commemoration of Heritage Day the Planetarium and the Castle of Good Hope- the oldest building in South Africa- will offer FREE ENTRY on 24 September only.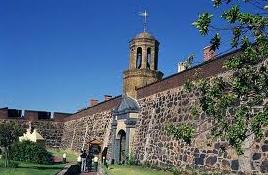 – Heritage Day is also National Braai Day in South Africa because across race, language, region and religion,  all South Africans share one common heritage:  they like to barbeque/ braai! (Braai: the Afrikaans word for barbeque)
Join the locals in the township of Gugulethu for an experience you will never forget at the No.1 barbeque spot near Cape Town, Mzoli's.  Described by chef Jamie Oliver in his magazine as " like no restaurant you've eaten at before- the music is pumping, the people were cool, the meat was fresh and the grill was very, very hot."
Transport to and from Mzolis is R100. To book see Claudia in reception!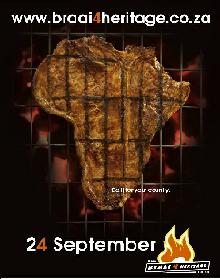 Have a great long weekend!
Comments
comments