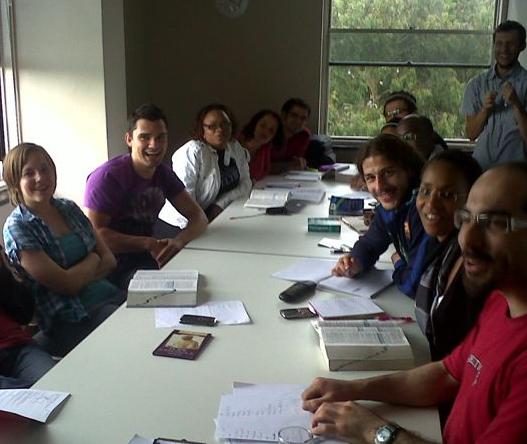 The free pronunciation class for high levels in full swing with Jacques yesterday – tackling the "th" sound with Tongue Twisters!!
Give it a try:
"It's neither hither nor thither."
&
"Think a forty thought with four forgetful fingers in your throat."
Loads of fun and learning was had by all!
EC Cape Town offers more free academic activities to students!
Why not visit the Listening Centre to improve your listening skills or the Movie Afternoons on Monday to enhance listening and reading through subtitles!
Not be missed are the Lectures offered twice a month to practice extended listening skills- catch the next lecture on Thursday 7th April where the teacher, Aidan, will speak about MARTIAL ARTS plus give a DEMO!
Comments
comments