Write a scary story that will send shivers down our spine!
Give it to your teacher by Thursday 27 October and stand a chance to win a prize that will make you scream!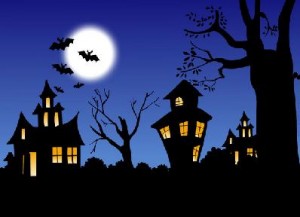 Higher levels: (Intermediate- Advanced) 250 words
Lower levels: (Beginner- Pre-Intermediate) 150 words
Your story must begin with:
It was the eve of Halloween 2011. Outside it was raining and getting dark. The thunder & lightning had just cut the power and two students were all alone in the EC building.
Comments
comments