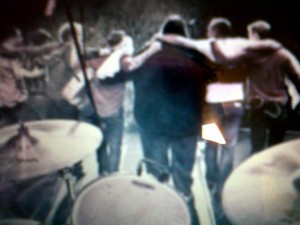 Savour true local tunes with MacStanley, the Cape Town pop rock band formerly known as Flat Stanley. They are set to rock the Mother City at Rhapsody's (FOR FREE) in Green Point on Friday, 15 June 2012 .
Lead by vocalist Andy Mac, the band went overseas as a result of signing a record deal with German-based label iMusic Records, but have returned to give local audiences their version of a thank you with a mahala preview of their third album, "Lucid, Alive & Dreaming", before hopping back across the pond.
"It's a collection of music that ramps up our sound into contemporary gear while retaining the signature elements that have brought us to where we are today," the band explained on their blog.
The bottom line? This pop-rock powerhouse is geared up to perform brand new tracks at this sneak peak performance; their official tour is provisionally scheduled for August.
The venue, Rhapsody's Green Point, will provide fans with an intimate setting to soak up the melodic acoustic rock this band is so famous for. Entrance is on a first-come-first-serve basis, so get there early and get the best spot in the house. Doors open at 7pm.
Check the band's website – www.macstanley.com
Have fun!!
Comments
comments