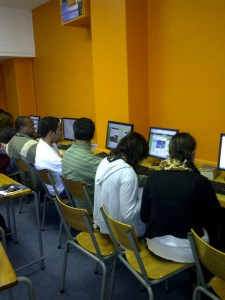 The theme for our Intermediate (3) class this week has been Advertising, using Comparatives and Superlatives as our Grammar point.
Yesterday, I introduced students to Groupon – a website which offers incredible deals on restaurants, beauty treatments, entertainment and much more.
Based on my preferences (of location and food choices), students set off on a webquest where they had to search and compare various deals on restaurant specials being offered in Cape Town.
I was really proud of the students as they used the Grammar point in the correct context, eg: "You should go to ABC restaurant because it's cheaper than XYZ" or "This restaurant has a more relaxing atmosphere than XYZ."
Not only did the students enjoy the activity, but they got to expand their vocabulary and learn more about great deals offered in Cape Town!
Sheetal
-Teacher
Comments
comments