Tatiana Ivanovo from Russia had her first taste of the EC experience at EC Miami at the beginning of the year. Having come to beautiful Cape Town to attend a conference she decided to freshen up her English at EC Cape Town.
This is what Tatiana has to say " It's multi-cultural, everyone's incredibly friendly and EC traditions are present"
Thank you Tatiana and enjoy your stay with us.
Dos
Nicoletta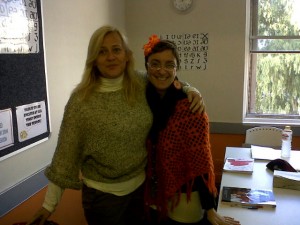 Comments
comments