Nicoletta (DOS) held a workshop for all teachers on the standardising of the marking of writing.
This is a perfect example of how EC's academic standards are always kept high in Cape Town, this, whilst respecting EC's academic ethos and keeping ahead of students' expectations.
Well done EC Cape Town teachers – keep up the great work!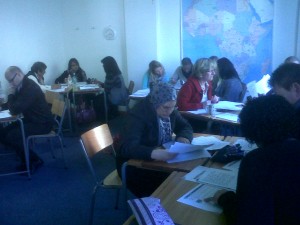 Comments
comments