We received some great feedback from candidates who attended our IELTS workshop on 18 August. Here's what some candidates had to say:
"I found the course very helpful and it will definitely benefit me with the exam I'll be writing. The tips are the most important aspects which I have gained today- how to tackle the questions, especially the speaking!"
"I am very pleased that I decided to attend the IELTS workshop. I have done IELTS a few years ago and really thought I would be able to do the test without this preparation. I was wrong.
The IELTS workshop has given me so much insight on what my weak points are and how I can better prepare before the exams. It was a very stimulating and interactive session. Thank you for the writing & reading material, friendliness and jovial atmosphere."
"The workshop was excellent and covered all aspects of the IELTS test. The time allocated for each section came into practice, thus I am better prepared for the test. The tips will definitely contribute to higher marks. Thank you for the booklet and advice on websites for preparation"

The next 1 day workshop for native English speakers writing the IELTS exam for immigration purposes takes place on 15 September
Time: 09h00- 15h00
Cost: R750
If you would like to join this workshop please contact Rifqah Brenner on 021 422 4111 or email rifqahbrenner@ecenglish.com
Limited space available!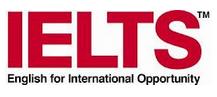 Comments
comments