EC Cape Town welcomes the new Assistant Director of Studies, Ian Coleshaw:
"After completing my Post Graduate Certificate of Education at the University of Cape Town, I sought to satisfy my travel bug and travelled to Asia to teach English. I spent 5 years in Taiwan teaching a wide range of students from the ages of 4 to 54, while struggling to survive in a country with no road rules and being exposed to Chinese culture.
After backpacking around South East Asia I returned to South Africa and began teaching at a government primary school where I taught a grade 6 class for 3 years. During this time I enjoyed coaching the cricket and football team, which were back-to-back Team of the Year winners at the school. When not busy in the classroom, I edited and produced the school's magazine, founded and ran the Photography Club, worked on staff development and supervised the champion Inter-schools General Knowledge team.
After leaving primary education, I started a school tutoring initiative to assist and support primary and high school learners. While doing this I re-joined the world of ESL and spent a year at a small language school in Cape Town.
Looking to broaden my horizons, I moved to EC Cape Town and was very excited to take the opportunity of becoming the new ADOS.
When not at school, I enjoy spending time in the sun – preferably in my garden looking after my vegetables or at the beach. I have a healthy fascination with photography and an unhealthy fascination with motorbikes."
Ian can be found in the Academic Office in room 5.9 on the 5th floor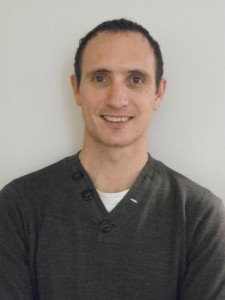 Comments
comments