If you want to know how you can get your hands on one of these delicious treats, come to the Academic Year Lecture,
"The History of Chocolate", on Thursday 25th October at 15.15 in room 3.5.
All levels welcome!
"Life is like a box of chocolates … You never know what you're gonna get." – Forrest Gump
See you there!
Nicoletta/DOS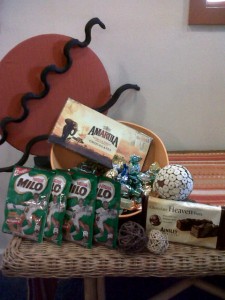 Comments
comments