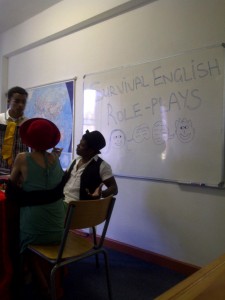 by Sheetal Makhan / AYC
Students in the Survival English class presented excellent role-plays in the Friday afternoon class. In groups, they had to think of various situatioins and dialogues which were presented to their teacher (Matthew) and classmates. The students did a fantastic job and should be very proud of themselves.
EC Cape Town students love learning English while having fun at the same time!
Nice work, everyone 🙂
Comments
comments