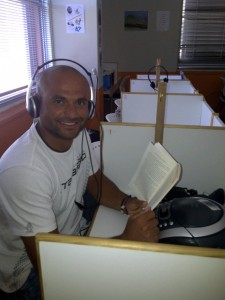 by Sheetal Makhan / AYC
Abdurrahim Korkmaz has been a shining example of a dedicated and hardworking student. Every afternoon, he can be found in the Listening Centre and Homework Room – which he believes is helping him improve his English studies. Here is his story:
I go to the Listening Centre because I want to learn English and I want to speak to people of different countries. I like to listen to short stories and learn about what people do and what they eat. It is a different life from the life in Turkey. Inside the Listening Centre, it is very quiet and I'm very relaxed. Everyday I go there because my aim is to speak well.
Every afternoon I sit in the Homework Room from 2 to 4pm. My teacher helps me with my homework and when I go home, I can have a great time going surfing. I'm very happy because I don't think about school. My homework is done and I can enjoy myself.
Comments
comments