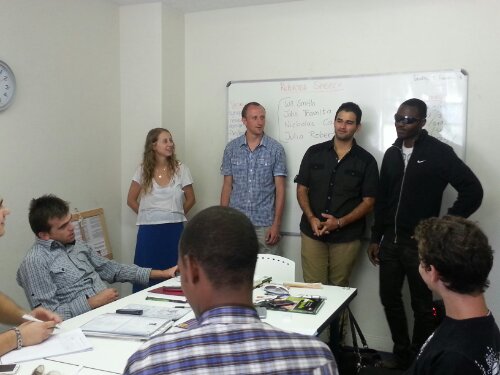 by Sheetal Makhan /AYC
Yesterday the Pre-Int2 class were studying Reported Speech and to drill this grammar point, we held a press conference. A "soon-to-be-released movie" has been the talk of the town and would star Julia Roberts, Nicholas Cage, John Travolta and Will Smith… played by our very own students: Graziela, Anton, Ibrahim and Edilson.
The rest of the class were reporters from various newspapers, magazines and TV stations.
The task was to ask and answer questions and then write a report using the grammar point. It was a great class filled with thoughtful questions, loads of laughter and even…flashing camera's!
Comments
comments