Well done to all the students in Seb and Nicola's Pre Intermediate class. You got great grades!
As part of S.P.L.A.S.H – Student Progress through Learner Autonomy , Study Plans and the Homework Class, student receive a mini report every Friday. Teacher grade them on the week's Participation and Motivation, Homework and Readin Circle ( literacy appreciation programme ).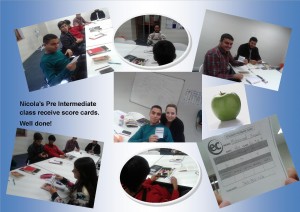 Keep up the good work!
Nicoletta
DoS
Comments
comments