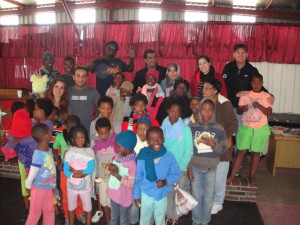 Students and teachers from EC Cape Town visited the Barcelona Childcare Facility. This facility is located in Gugulethu, which is a suburb outside Cape Town. The activity was part of EC's Corporate Social Responsibility (CSR) initiative.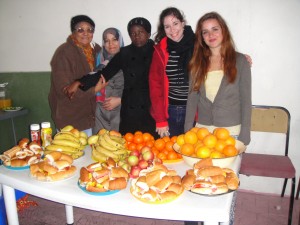 These lovely ladies prepared the snacks. The students and EC Cape Town donated fruit, starch and sweets.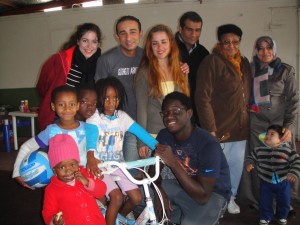 Students, teachers and children. The little one on the right came all the way from Libya!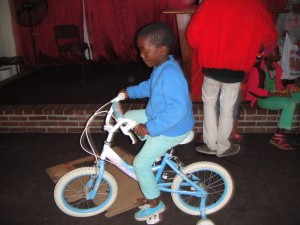 A little bicycle was donated by Teacher Una.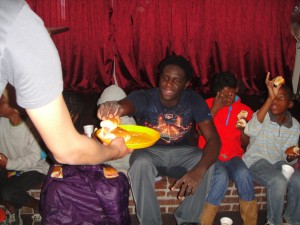 Chancy, an EC Cape Town student, was also served.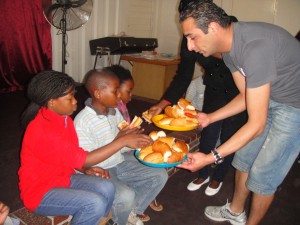 Ashraf, from Libya, served the children.
A warm jersey was donated by Centre Director Chris. Behind them is a flourishing vegetable garden.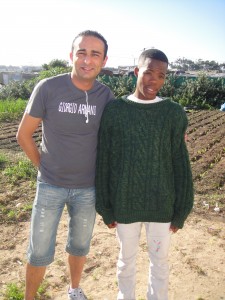 Comments
comments