Surely they are different cities, in terms of name, and hour, and languages and traditions and cultures. But both of them are cosmopolitan cities.
So you will find more than 5 different cultures.
The streets in Cape Town are bigger than in Luanda, it might be because Cape Town is also bigger than the Luanda. We don't have many touristic spots in Luanda, but this is not the case in Cape Town. Some facts about Luanda:
–          Every Friday there are parties in Luanda. So for those who love chilling, this is the right city for you.
–          It is an expensive city, it means that when go to there make sure that you have enough money to survive
–          Beware with the thief of course
–          It is not so clean as people think
–          The official language is Portuguese, but some people speak French, Arabic and English.
In Cape Town you can have fun but both cities are good and I do recommend people to go there!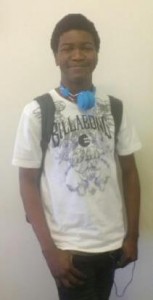 Join EC Cape Town South Africa English school and study in one of the world's most stunning locations- Cape Town! EC Cape Town is in the heart of the city, not far from all the action and attractions, with a view of Table Mountain from many of the classrooms!
Comments
comments