To quote Dr Seuss: "The more that you read, the more things you will know. The more that you learn, the more places you'll go."
I developed a love for reading from a very young age. The only gift I ever wanted for my birthday and Christmas were books. I never felt alone when I was reading. I would meet the most riveting characters and travel to exotic destinations in far away lands. Reading opened so many doors for me. Not only did it cause my imagination to run havoc, but it gave me the space to dream of what many deemed "impossible". However, the most important factor that I have to acknowledge is that reading was the platform to grow into a writer.
It excites me when I meet others who share this passion. One such person is our very own DOS, Nicoletta, who (somewhere in her already jam-packed day) finds the time to be alone with words.
So what is she reading at the moment?
From Nicoletta: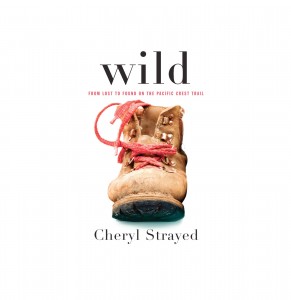 A fellow Yogi recommended this book to me as she knows I love riveting, off-the-beaten track reads.
I have only just started reading it but I am finding it quite a challenge to put it down.  The author documents her incredible 11000 mile solo trek of the Pacific Crest Trail. She took an off the cuff decision to hike through searing heat and blizzards and brave snakes and bears without EVER having hiked a day in her life and had no idea what she was getting herself into.  All of this because of a series of tragedies that left her feeling like she has no hope or anything to lose.
It is a raw, honest and powerful memoir with a surprise on each page and I simply can't wait to read more about her experiences!
"Yogi" a person that practices Yoga
"off the beaten track" – unusual
"off the cuff" – without really thinking about it
"blizzard" snow storm
"searing" – extremely hot
by Sheetal Makhan / AYC
Comments
comments