What happens to our students once they've left our doors for the last time and fly off into the horizon? Many of our students have gone on to do some pretty interesting things with their lives, and studying English as well as the overall experience of living in a foreign country, has a great deal to do with their success.
"Watcha Up To?" will showcase past students and have them share with us what they're doing at the moment.
Today, I'd like to welcome back a very special young lady. Her time at EC Cape Town may have been short, but she left a very memorable impression. Always so friendly and graceful, I'm very proud of her achievements after she left South Africa. Here is Maíra's story:
~Sheetal Makhan / AYC
Watcha Up To?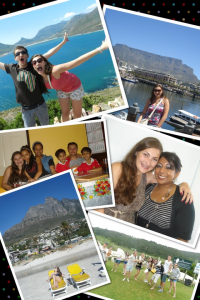 Hey! I'm Maíra from São Paulo, Brazil.  I just studied one month in EC Capetown in January 2012 at Intermediate Level but it was enough for I never forget it.
That experience was amazing because I could learn a lot, not just English but about South African culture and other cultures, because in class we had a lot of different nationalities. However, for me the best thing in school were the teachers. In special Sheetal that said in my last day: "Don't cry because it's over, smile because it happened". After that I started to thinking different about everything happen to me. We need to enjoy every moment as if it were the last and remember just the good thing happened to us.
I studied English because I love to travel and I need it for my major. I graduated last year in Advertising and Marketing. In this year I lived in Vancouver – Canada for 6 month and I could improve more my English.
Nowadays I'm looking for a new job. I'm doing a lot of interviews and I hope to get a job as soon as. However I think it will not be so difficult if I didn't know English. Anyway I recommend for everybody if have a opportunity to learn English, in special go to another country cause is not only a language but culture, new friends and other awesome country.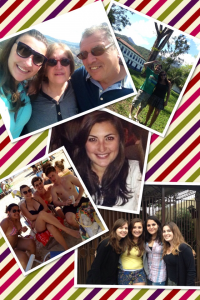 Do you want to, like Maira, learn English in another country?
They why not choose from a range of great programmes offered at EC Cape Town and learn English in South Africa!
Comments
comments