What happens to our students once they've left our doors for the last time and fly off into the horizon? Many of our students have gone on to do some pretty interesting things with their lives, and studying English as well as the overall experience of living in a foreign country, has a great deal to do with their success.
"Watcha Up To?" showcases past students and have them share with us what they're doing at the moment.
Today, I'd like to welcome back someone who gives meaning to the word, 'gentleman'. He started in my Elementary class last year and it has been a pleasure for all his teachers to see him progress in his studies. We are all very proud of Fernando's achievements and it gives me great pleasure to share his story with you:
~Sheetal Makhan / AYC
Watcha Up To?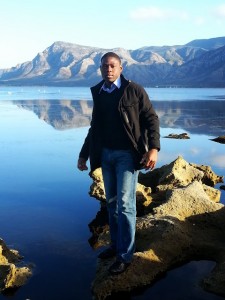 Hi everyone, my name is Fernando Casimiro. I'm from Luanda, Angola. I started at EC Cape Town in November 2012 at Elementary level and finished in April 2013 at Upper Intermediate. When I arrived I didn't have many friends because I was really shy.
My teachers encouraged me to go to the free afternoon classes, free listening classes and they showed me  the free library where I could borrow original DVDs. There, I got confidence to speak to other people and I started to make friends. I learned a lot from them because they from different countries.
I studied English because I love to travel and I want to be able to go anywhere and speak to anyone! Also, I work for an international company.
And you want to known what I am doing now?
I am at University studying Marine Engineering, in ENGLISH. WOW amazing how good it is to study English. I thank God for what I learned at EC.
My advice to other students who are currently studying: As hard as it seems sometimes, don't give up! Hold on studying. Nothing is impossible.
YES YOU CAN!
…and for those who are around the world and planning to study English at EC in South Africa, come and join EC, I do believe that you will enjoy as I did.
Thanks!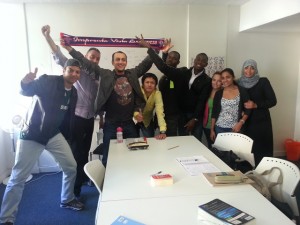 Comments
comments