What happens to our students once they've left our doors for the last time and fly off into the horizon? Many of our students have gone on to do some pretty interesting things with their lives, and studying English as well as the overall experience of living in a foreign country, has a great deal to do with their success.
"Watcha Up To?" showcases past students and have them share with us what they're doing at the moment.
Today's post puts Yemeni student, Mohammed Bingarban in the hot seat! This student just so happens to have started in my elementary class with teacher Hardie and I distinctly remember him having a never-ending smile. Dedicated to his studies, he also made time to enjoy and explore Cape Town with the many friends he made here. Enjoy his story!
~Sheetal Makhan / AYC
Watcha Up To?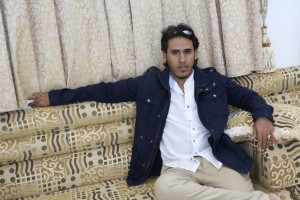 I'm Mohammed Bingarban from Yemen.  I started at EC Cape Town in September 2012 at Elementary and I finished in May 2013 at Upper Intermediate. Also, I got two months IELTS preparation .
My time there was such great and unforgettable time. I met a lot of people from different countries and cultures. My studies at EC helped me to improve my English and my life as well. It gave to me a chance to do many things I couldn't do it before.
What I'm doing these days?
I'm currently working at  tourist agency for a few months and after that I'll start my university in English country. English has improve my skill  to communicate with the people at my work and made my job better and more exciting. Now I'm looking forward to travel to another country because English dose not scared me anymore. I'm ready to start a new adventure and meet a lot of people around the world.
Please visit the link for more information about studying English in Cape Town.
Comments
comments