It was with great sadness that we learned about the passing of Nelson Mandela last week Thursday 5 December. Pay tribute to Madiba's life and legacy with South Africans and the world at the following events taking place in the city:
Today, Tuesday, 10 December 2013, the City will screen the official national memorial service for Nelson Mandela at the Grand Parade from 11am. EC will also show the memorial service in the student lounge
On Wednesday, 11 December 2013 the City of Cape Town pays homage to the great anti-Apartheid leader with a free concert at the Cape Town Stadium. The events runs from 4pm until 11pm (doors open at 2pm), and those who'd like to attend will need to pick up complimentary coupons from Computicket outlets with presentation of a valid ID, passport or driver's license. Coupons also entitle holders to free transport via MyCiti, Golden Arrow and Metrorail services in and out of the city from/to all stations from 12pm on the day.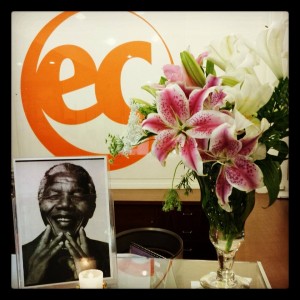 Comments
comments