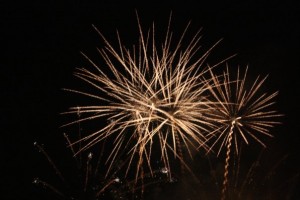 by Sheetal Makhan / AYC

For many of our students, we assume that this will be the first time to celebrate New Years eve in the Mother City of South Africa.  There are a host of parties which are taking place around the city tonight, from the Grand Parade to Clifton Beach to Camps Bay to the V&A Waterfront. Whether you'll be out with friends or at a house party (which you may be the guest or host?) here are a few friendly reminders to enjoy the celebrations in a fun, but safe way:
If you're planning on driving, drink responsibly! Appoint a designated driver (a trusted friend or taxi service) to drive you
When driving, be very alert behind the wheel and keep to the speed limit (remember to keep your driver's licence on you)
Pace yourself with your alcohol assumption & keep hydrated with plenty of water. Eat enough!
This is the most important point:
If you're going to be in a crowd (which is highly likely!) PLEASE keep your belongings very close to you. Don't flash your money around and keep your cellphones very close. This is an ideal time for things to go missing, so please take care.
…and last, but not least – from all the staff at EC Cape Town, I'd like to wish you all a very HAPPY NEW YEAR. May 2014 be one filled with good health, love & laughter.
See you all on Thursday 🙂
Comments
comments