From Sheetal Makhan / Academic Year Coordinator
Every now and then I come across a true gem. When Turkish student, Abdurrahim Korkmaz suddenly appeared back in Cape Town six months ago, I was so delighted to see him. I got to know him last year when he was learning English at EC Cape Town. He can be described as an all-rounder – friendly, hard-working, sincere and dedicated. This is his last week studying with us and he shared a piece with me which he wrote recently. Of course, I can't keep it to myself…so here it is!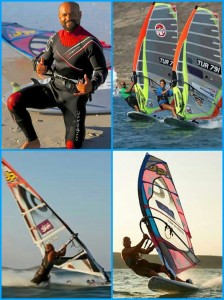 True Love
by Abdurrahim "Abo" Korkmaz

Surfing is everything for me. You don't need anything.
Without words, without language. Straight into your heart.
You do not have to think.
You just feel colour. Emotion.
This is friendship with wind, waves, sail and a board.
This is true love…life.
Life is windsurfing for me.
Wind gives me life.
Abdurrahim was an Academic Year 20 student at EC South Africa

__________________________________
Remember to follow us on Facebook or Twitter
RELATED BLOG POSTS
Travel Writing: Cuba by Zayra Alexandra Serpa
A short story…by Mariana Alves (Brazil)
Comments
comments