Najib started his EC experience on 17 March 2014, even though his stay with us was not for long, his experiences speaks volumes. Here is what Najib had to say: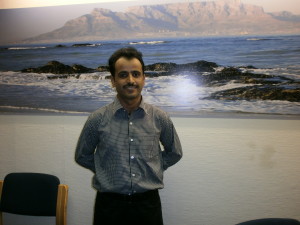 – Najib Al-Labani, Yemeni "My best memories of EC Cape Town must be my time spent in my class. I enjoyed the work and meeting the students and I really enjoyed my first class teacher, she was the best. During my stay in Cape Town I met quite a few new friends from Italy, Libya and all over the world. It was very exciting for me to be in one place and be able to communicate with all the different people with the different personalities and hobbies. I liked to walk in Cape Town and see as much as I can from the beautiful mountains to the ocean. The views were very nice and the people of Cape Town were always happy and nice. I will miss all the fun activities the most and the ocean. I will miss all the places that Cape Town has got for me to see. At EC I will miss the teachers the most they are the people that help us to get to the levels that we need to be. EC Cape Town was a lovely place for me."
For more information about the English courses offered at EC Cape Town simply click here.
Comments
comments