Winter has hit Cape Town and what better way than to get cosy than sipping a delicious cup of hot chocolate? Nicoletta (Director Of Studies) and Rifqah (Accomodations Officer) were found enjoying a steaming cup of hot chocolate in the lounge. Here is how to make an awesome, toasty cup for you and your friend or you can even make some, put it in a flask and bring it to EC Cape Town, the best English Language School in South Africa, to share with your classmates and English teacher. Nicoletta will happily do a taste- test:)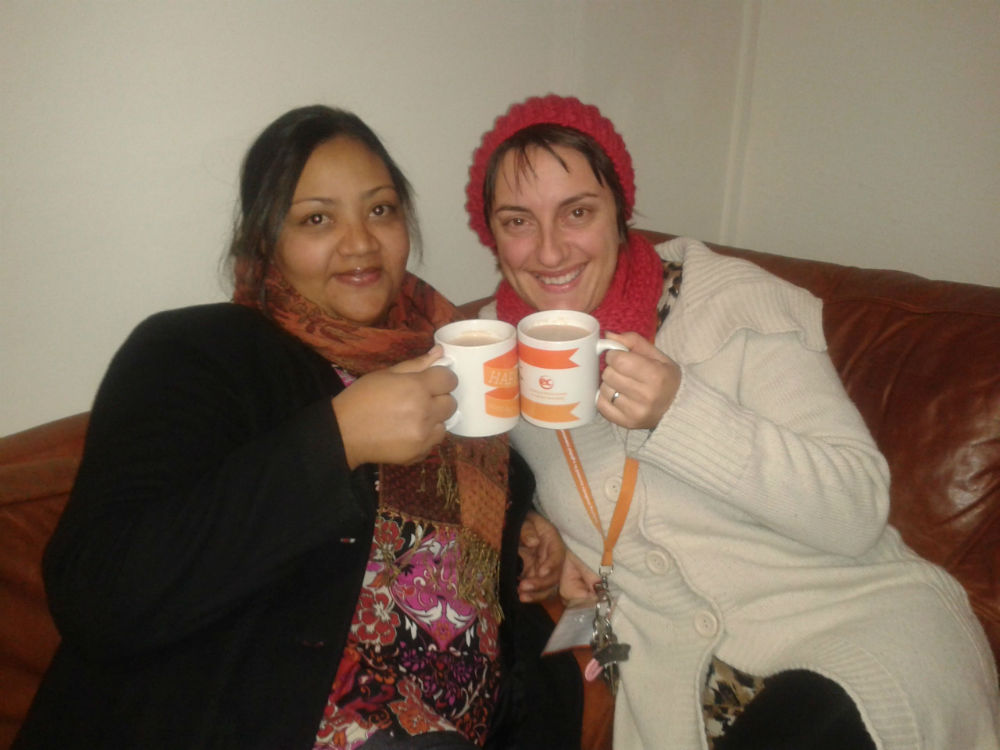 Nicoletta's Chill Fighting Hot Choc:
Makes 2 cups.
Half a slab of your favourite milk chocolate
200ml Hot milk
Honey or Caramel (if you like)
A handful of mini marshmallows
Whipped cream
Directions:
Melt the chocolate in the microwave (stir every 5 seconds). Pour the hot milk and chocolate in a bowl and whisk. Pour into cups, top with the whipped cream, marshamallows and drizzle with honey or caramel. Alternatives: You can get ready whipped cream in a can. Nestle makes yummy hot chocolate powder- it makes more cups but less creamy.
Remember- this is extra delicious if you share it, #ecexperince!! 
__________________________________
Remember to follow us on Facebook or Twitter
RELATED BLOG POSTS
Hot Chocolate with Marshmallows!
EC Cape Town's International Food Festival
Comments
comments