EC Cape Town has to be one the most relaxed and fun schools to be at, with teachers that develops bonds with each of their students becoming like family and staff members that welcomes each student into our family! We are serious about English but we also understand that there needs to be some time set aside to relax and have some fun, we do this by involving our students  into all of the latest happenings in and around our school! This time round we are all excited for our very own Director of Studies,  Nicoletta Di Gia, who has made it to the top 5 in a well known hair and beauty competition,by Tosca Hair and Beauty Salon,  take a look at our EC Facebook page, all she needs are a few more votes tin order to win the competition!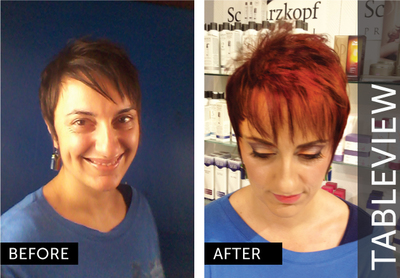 Please join in and support Nicoletta, voting lines close today at 4 pm sharp, simply log into the EC Cape Town Facebook page, click on the above seen picture, like the Tosca page and click in the small white box above the picture and viola you have added in your vote! Stay tuned in to find out what the outcome has been for the competition!
__________________________________
Remember to follow us on Facebook or Twitter
RELATED BLOG POSTS
What is Nicoletta reading?
FCE students sing Happy Birthday to Nicoletta!
Comments
comments