EC Cape Town has a wide variety of exciting activities for our students to join in on, one of these has to be the popular White Shark Cage Diving. Two of our students, Andressa and Amanda Griebel, sisters from Brazil decided to be brave and have a White Shark encounter! Here is what they had to say about this adrenaline boosting activity:
"It was the best experience in our lives! If you come to Cape Town you need to try this, a close encounter with the biggest sharks in the world! "- Amanda and Andressa Griebel, Brazil.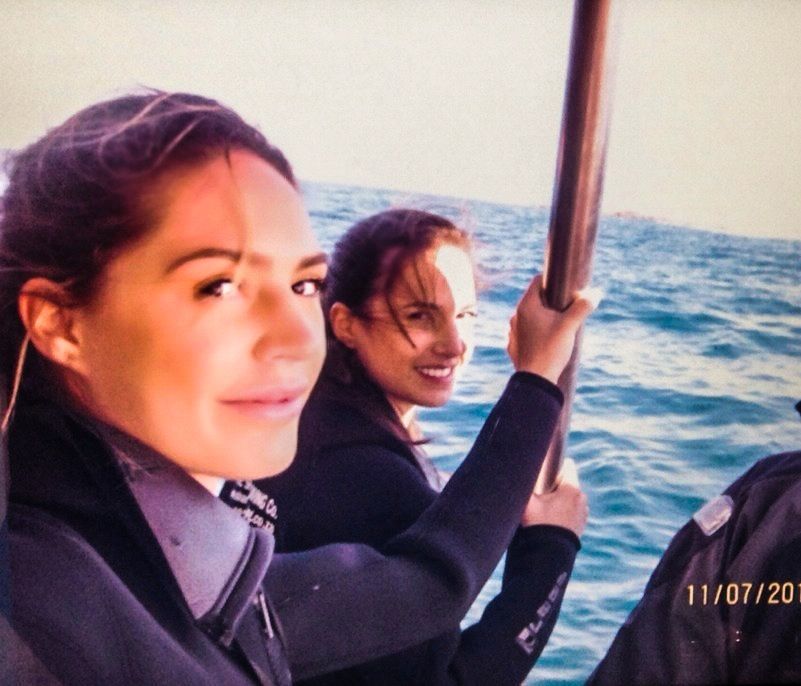 EC Cape Town, the only South African based English school under the EC flag, hosts many students that comes to study English, as well as see the beauty of South Africa.
We have lots of fun activities for our students and we try to accommodate each students requests, whether it is to see the famous Table Mountain, or to simply experience the South African Townships, we do our very best to ensure that before their English course ends that their wishes are made real. Memories are a very important factor, especially when travelling abroad and meeting new people, our aim is to have our students look back and only have fond memories of their stay here at EC Cape Town.
As a student enrolled on one of EC's academic English programs, you get the opportunity to join your fellow students to attend many exciting events, activities as well as safari tours all around Cape Town and South Africa.
__________________________________
Remember to follow us on Facebook or Twitter
RELATED BLOG POSTS
6 reasons Why EC Cape Town Is The Most Beautiful City To Learn English
Comments
comments