by Sheetal Makhan (AYC)
One of our most memorable AY students, Mayu Kakado has just arrived back in Japan. After her course ended at EC Cape Town in August, she had a great trip planned around Africa. However, not one to waste her time, she spent her free two weeks volunteering at Two Oceans Aquarium at the V & A Waterfront. This was especially apt, because Mayu absolutely loves animals, especially penguins! In fact, this was her primary reason for choosing to study English in Cape Town, South Africa.
During her internship, she was involved in many duties to ensure the smooth-running of the aquarium. One of these included cleaning the Touch Pool, which is one of the highlights especially for children. Although an accountant by profession, Mayu also worked at the aquarium in Japan.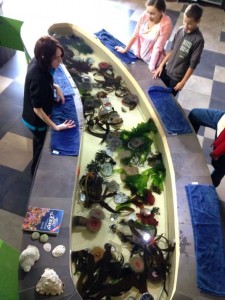 Touch Pool
Her typical working day was from 07:00 to 15:30 and during her two weeks, she was part of a team that built a tank from almost nothing! After sand, rocks and greenery were added, it became the new home of a species of fish called "Butterfly Fish".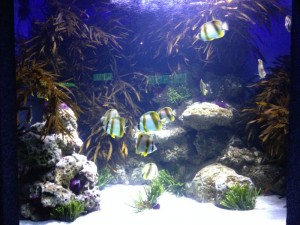 While some may find tasks like cutting fish and squid for feeding times gruesome, Mayu admits that she thoroughly enjoyed the experience.
"It was a bit challenging communicating with locals, but in true South African spirit, they were very kind and showed me Cape Town hospitality," said Mayu.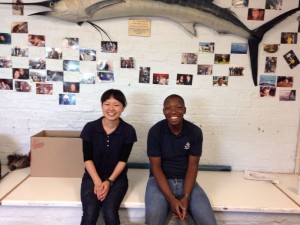 Mayu with a co-worker
 _________________________________________
 Mayu was an Academic Year 20 (AY20) student
Comments
comments