EC's English Language School in South Africa organizes two EC activities every week. This week you will have the possibility to join bowling with Matthew on Thursday. You will meet outside EC at 15h15 in order to depart to the Ten Pin Arcade in Claremont. Here you will compete each other in a match of bowling.
Thomas will take you to a theme park which is called Ratanga Junction on Saturday. Here you can experience more than 30 attractions including 23 rides ranging from family rides to thrill rides.
All EC students are welcome to join. You can book the activities with Thomas.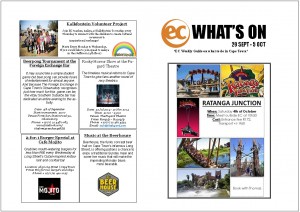 Click to enlarge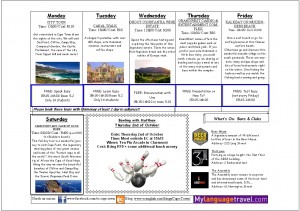 Click to enlarge
__________________________________
Remember to follow us on Facebook or Twitter
RELATED BLOG POSTS
Comments
comments