EC Cape Town English School had to say goodbye to another group of students last Friday! We are really going to miss your presence here at EC Cape Town! We hope that your stay helped you to study English in South Africa and we are looking forward to see you soon. Have a safe trip back home!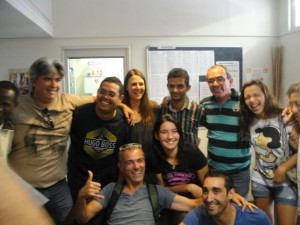 You can find the rest of the album at our Facebook page.
Want to keep in touch? Please do! Drop a line at our Facebook or Twitter page!
Comments
comments