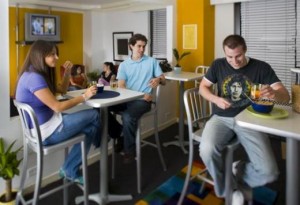 EC's pursuit of excellence goes beyond English lessons to include all areas of your stay. In this respect, accommodation is an important part of the service we provide.
When you are away from home, it is important to feel safe, comfortable and happy. We take great care to provide a high standard of accommodation. You can choose the flexibility and independence of a student residence, the supportive atmosphere of a host family (also known as 'Homestay'), or the extra level of comfort in a hotel. Whichever you select, we are sure you feel at home.
You will find our prices are affordable all our accommodations are frequently checked by our dedicated accommodation officers.
Our accommodation options are very popular with all types of students, and often get booked up early in the year. Remember to book as soon as you can to be sure that you get the accommodation you desire.
Take a look at all the accommodation options that are available in our English language schools:
Comments
comments